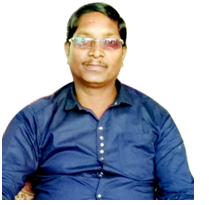 Mr. Nagarjun Singh PRINCIPAL M.Tech.
I took this opportunity to present the students of RRP. In current scenario, every organization is vouching for self-driven, passionate individual having clear focus in line with mission and vision of the organization.
In RRP, The technical inputs given to students are well supported by an array of well-structured assignments and projects. Students are also encouraged to work in groups and to make presentation on various technical and general topics.
Moreover we conduct regular academic audits, faculty development programs to ensure the quality and effective delivery.